Pokemon topsun card is a chew gum's bonus card
Topsun cards are included in a Pokemon card gum apple taste by Top-Seika. (Japanese: ポケモンカードガム アップル味 トップ製菓). It is said that was released from March 1997 (Not 1995). Two gums and two cards in one set were included in an original paper case. The sales price of those days is 60 yen/pack (about half dollar).
Topsun No-number error cards
About the card before May 1997, any number is not printed on the right side of the pokemon name.

The no-numbers is all blue back only and there are 50 kinds in all probably.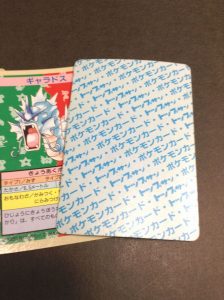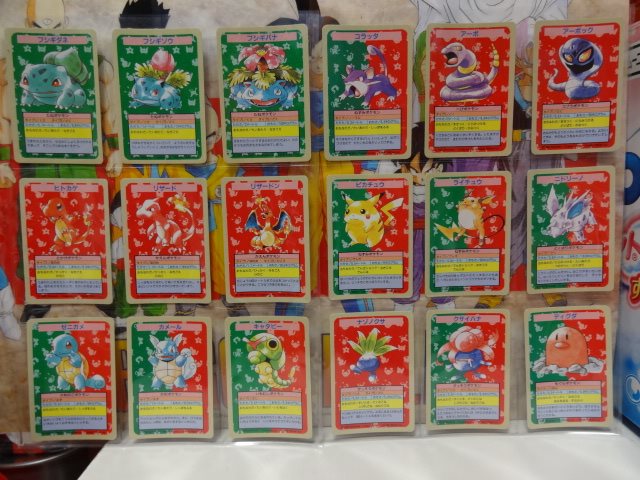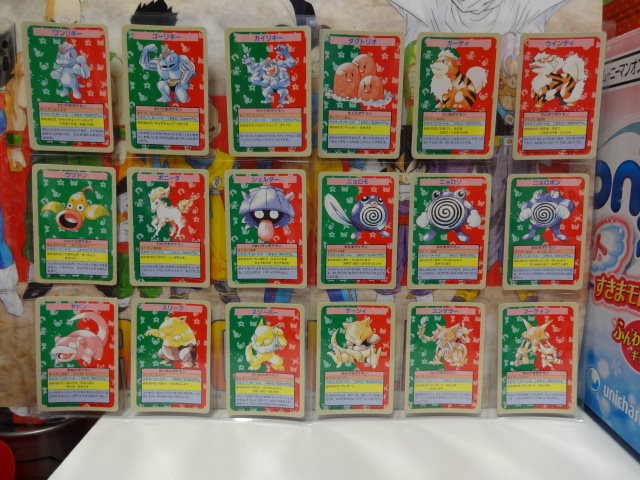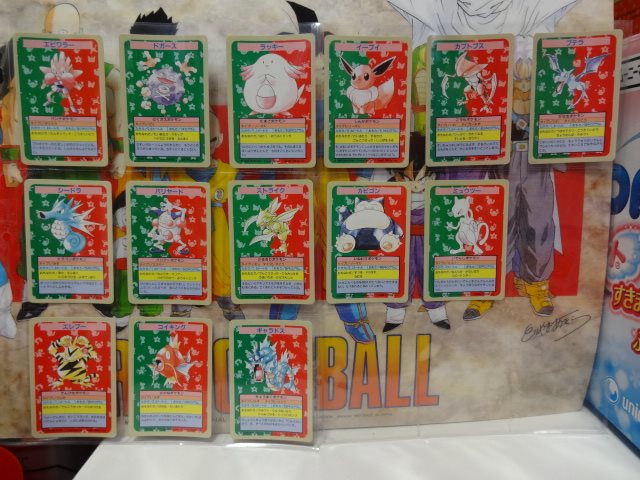 Also, There are misprint.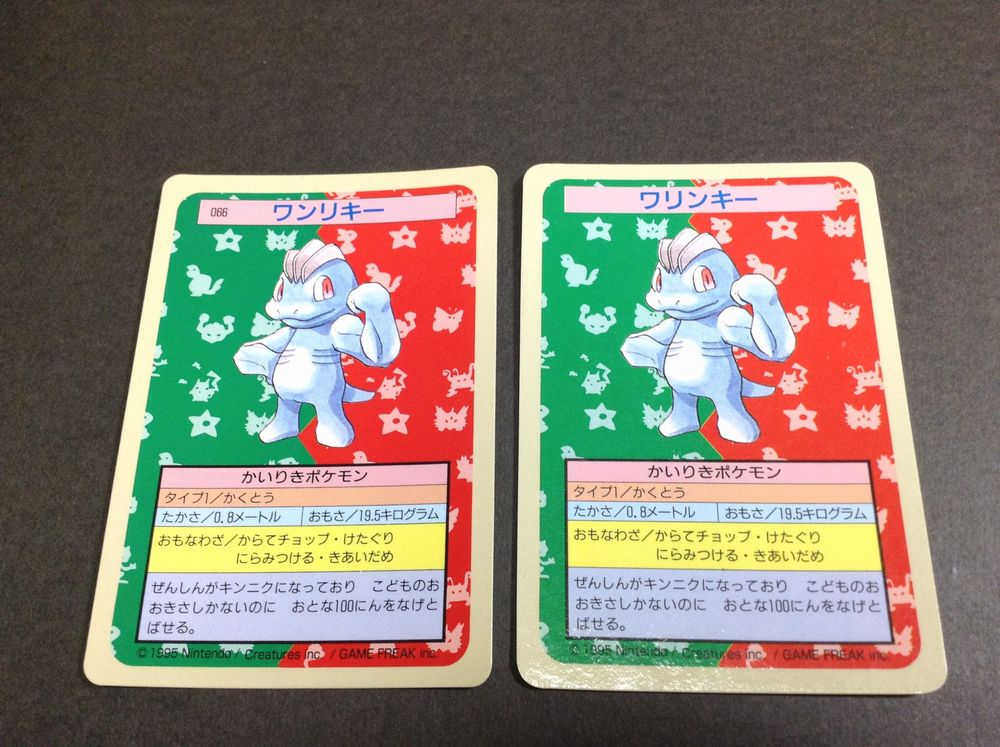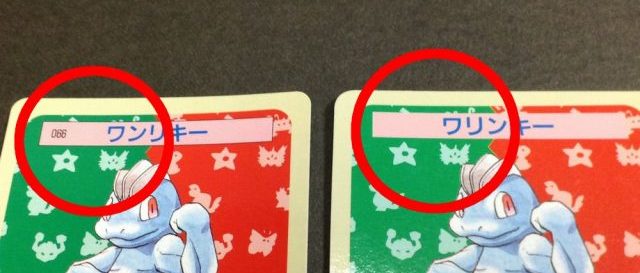 The Machop(Japanese : ワンリキー ) is printed an error as ワリンキー.( ン ⇒ リ )
There may be other errors like this.
Rare Holos (topsun prism cards)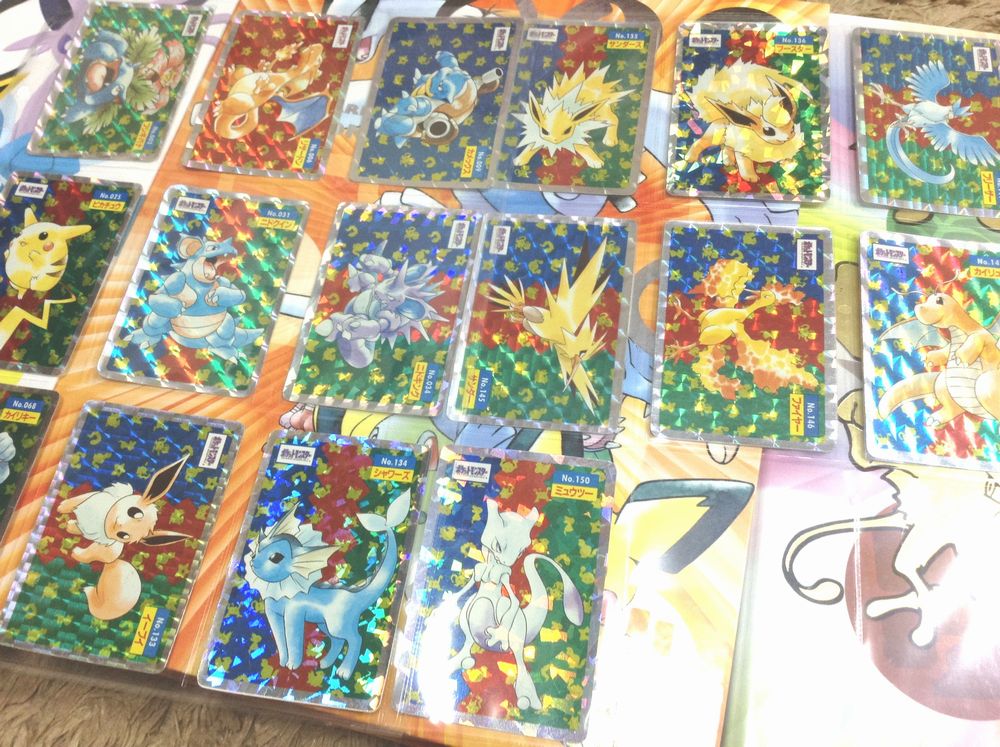 From after June 1997, a rare cards of Prism holo became to include one card in two boxes. (1 box : 20 packs)
There are 3 patterns of prisms.
"1995 Nintendo / Creatures inc. / GAME FREAK inc." is trademark (just license)
The first topsun card is written as 1995 Nintendo / Creatures inc. / GAME FREAK inc. on the bottom. The reason written "1995" in the card is related to the trademark. Pokemon started in 1996 in the first place, so even the card didn't exist in 1995.
Specifically, Top-Seika company has gotten the license from a Shogakukan production. The license of Pokemon is differ between an anime section and a game section. The Shogakukan production deals in the anime section.
The Shogakukan signed a license contract with Nintendo in 1997. This is after the Media factory's Pokemon card is already released. Top-seika company had agreed with Nintendo since long ago, but the top-Seika can't make the pokemon products under license of only Nintendo, Because it needs license of GAME FREAK and Creatures. Pokemon is made by Creatures, so Top-seika got the license from shogakukan production in 1997 and released Top-gum. It doesn't exist in 1996. Of course it's not released in 1995.
By the way, the Bandai Carddass is also written "1995 Nintendo / Creatures inc / GAME FREAK inc"
About series of a BANDAI Pokemon carddass
Other information
Pokemon gum grape taste (January 1997 release start?) which トップ製菓 is pre-release doesn't include the card. The yogurt lemon taste (April 1997 release start?) doesn't include the cards as well.
It was very hard to complete them. In the case of me, had a hard time to look for Butterfree and Rapidash of blue back. I also gave up collecting no-numbers of first print. I have about 50 cards.
By the way, Topsun cards have many artwork of other series except above print. I have not yet completed them. I will look for them from now on too taking long time.

Top and Top-sun
This artwork changed the company name to "トップ"-"トップサン" on the way, so the back design of cards is changed.
When was this changed? Topsun - Top
It's said that Topsun-pokemon card gum release is from March, 1997.
I asked a correct sale date to TOP Company(トップ製菓) , but I received the answer that "there is not the clear information because a detailed document(paper) was not left and the employees of those days didn't stay. However Top-seika company(トップ製菓) began to use Top from the fall of 1998, so first is Topsun(トップサン), next is Top(トップ)."
The following Other TOP cards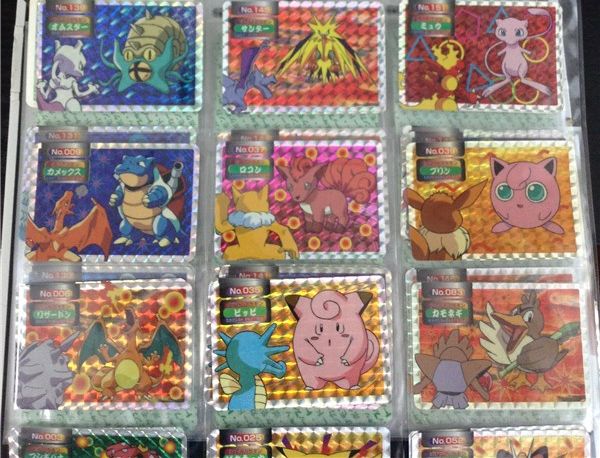 To the list pages of the search results for this item