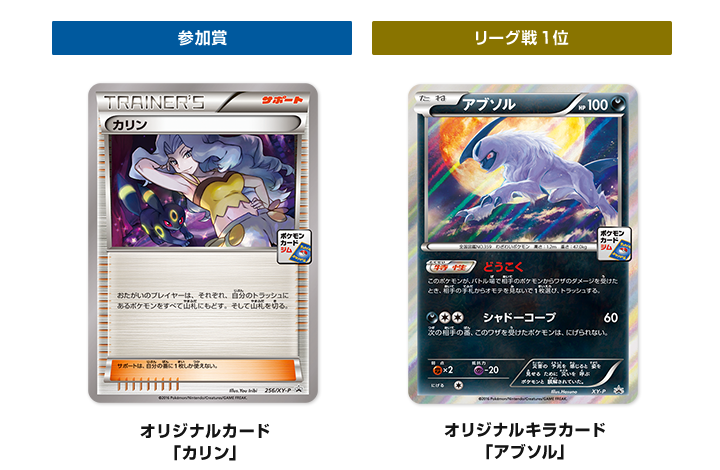 Aug 1 - Sep 30, After 17:00,
In japan, Karen The Night Battle was held!
The prize cards is two types (Absol and Karen)
Karen 256/XY-P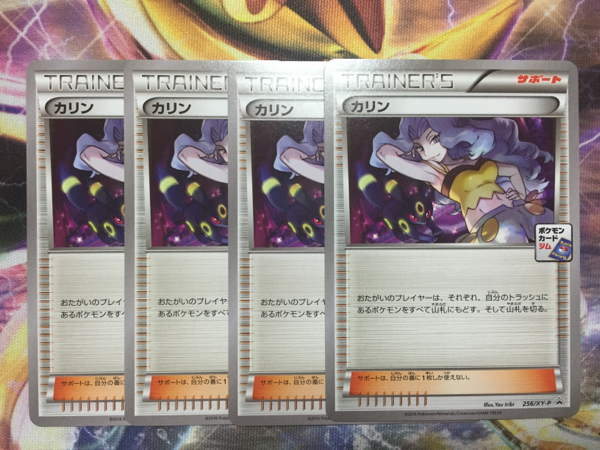 Karen is given as a participation award.
Karen Promo (256/XY-P): Pokemon Card Gym Karen Night Battle participation prize

続きを見る
Original Absol and Karen-Can-badge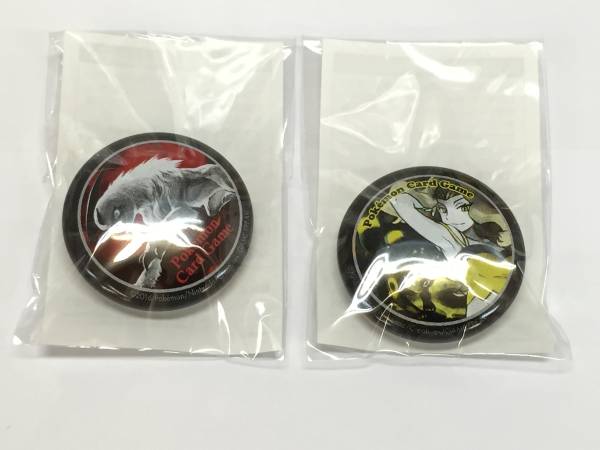 After the play end, players vote for the most attractive deck each other regardless of victory or defeat. Players who become first place in the vote is available "Original can-badge". One is given in random
Summarize
league first place : original holo card "Absol"
vote first place : Original can-badge
participation award : original card "Karen"
Refer to http://www.pokemon-card.com/event/card-event/karin/