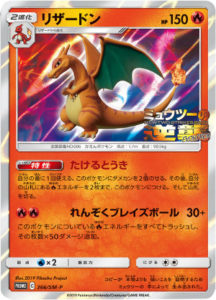 | | |
| --- | --- |
| Card name | Charizard |
| No. | 366/SM-P |
| Information | Seven-Eleven limited set with "Mewtwo Strikes Back EVOLUTION" advance ticket |
| Print type | Holo |
Check
To current search results for this item
Official information about a release date
Pre-order: April 12, 2019 (Fri)
Release day: July 5, 2019 (Fri)
Seven-Eleven limited set with "Mewtwo Strikes Back EVOLUTION" advance ticket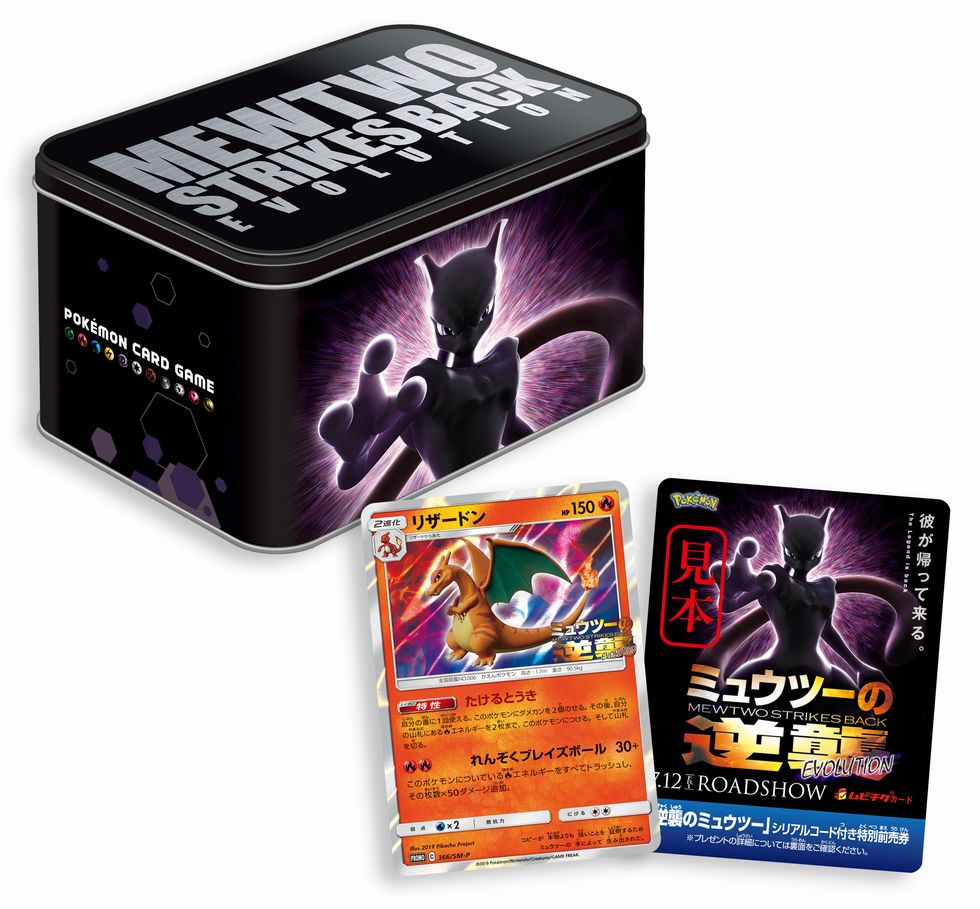 This set was available to preorder on April 12, 2019 (Fri). It was only sold at Seven-eleven.
Product release will be from July 5, 2019 (Fri).
Price: 3182yen or 2582yen
3182yen = (1650 + tax8%)+1,400yen
2582yen = (1650 + tax8%)+800yen
it must be purchased with the advance ticket(only use JAPAN).
Pokeboon's pre-order
Pre-order mentioned above is just official information and the release date is July. Unfortunately, it can't be listed on ebay.
Please contact us from Instagram(@pokeboon) if you need it. (Middleman service is only for the customer I've dealt before.)
We have closed the pre-order as it has reached the maximum number I can obtain.
Contents
Promo card 366/SM-P Charizard x1
Original design tin card box ×1
Latest expansion booster pack x 4 packs
Latest Strength Expansion Pack x 4 Packs
Special JAPAN Advance Ticket with "Mewtwo Strikes Back EVOLUTION" Serial Code
"Mewtwo Strikes Back" Present Guide
Why is there a stripe pattern on Charizard?
This is related to the content of the movie. Mewtwo copied charizard.