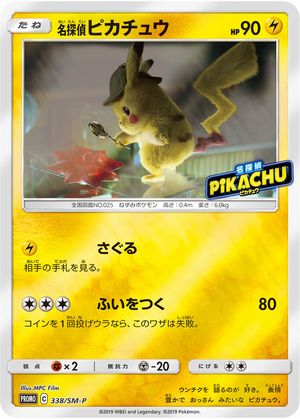 Illus. MPC Film
| | |
| --- | --- |
| Name | Detective Pikachu |
| No. | 338/SM-P |
Check
To current search results for this item
Distribution Date: April 26, 2019
Pokémon depicted in the card illustrations
[Loppi limited] Special Jumbo card pack Detective Pikachu Charizard Ver.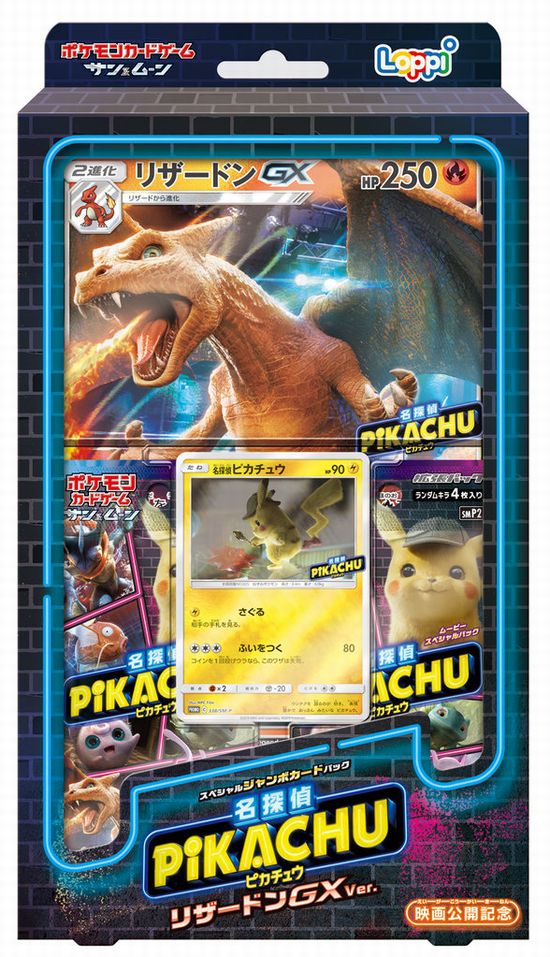 Contents
1x Charizard GX Holo SM-P Promo Jumbo card
1x 338/SM-P Detective Pikachu Promo
6x Move special pack: Detective Pikachu
Price
Total 2,804 yen(include tax)
An early bird ticket for Movie 1,400yen + Special Pack 1,404yen
OR 2204yen (child ticket 800yen + Special Pack 1404yen)
Special packs must be purchased with the ticket.
Release day and Pre-order Period
#1 Pre-order Period
Mar 21 to April 14, 2019
Exchange day
April 26, 2019
#2 Pre-order Period
April 15 to May 2, 2019
What is Loppi?
Loppi is a terminal for purchasing tickets, enrolling in insurance, and paying for utilities. It's installed at Lawson and Mini Stop in Japan.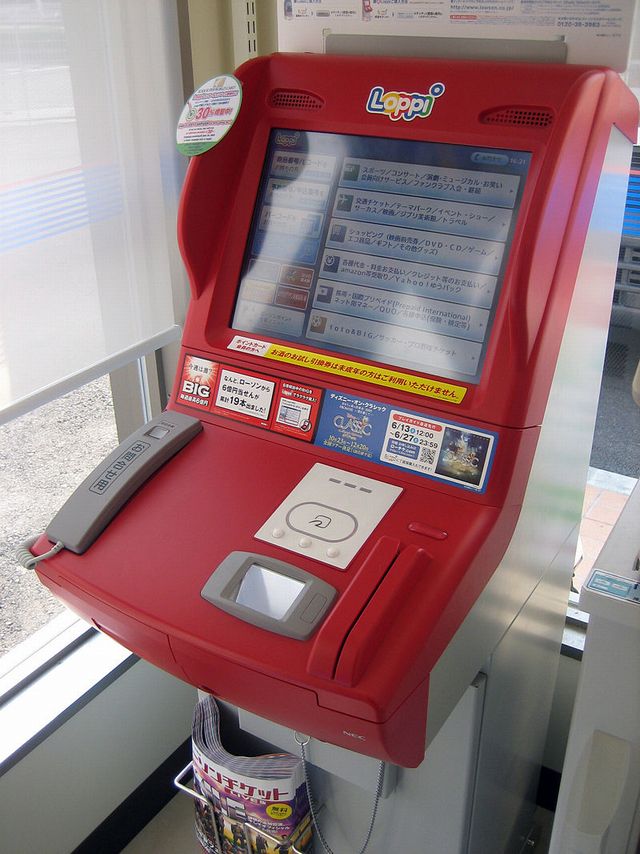 General operation process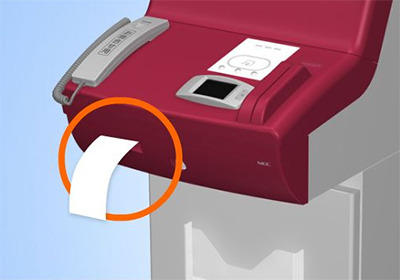 Go to the shop, operate the order at the terminal, take the printed barcode to the cash register and make the payment.
Related items
Detective Pikachu Promo (337/SM-P): Detective Pikachu limited edition pamphlet

続きを見る
Detective Pikachu Promo (339/SM-P): Detective Pikachu Special Jumbo Card Pack: Mewtwo-GX Version

続きを見る
Other cosplay Pikachu
List of All Cosplay Pikachu Japanese | Pokemon TCG promos for Collection

続きを見る