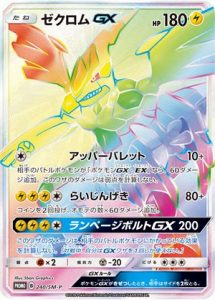 | | |
| --- | --- |
| Card name | Zekrom GX |
| No. | 240/SM-P |
| Information | Zekrom HR Competition |
| Print type | Holo |
Check
To current search results for this item
How to get 240/SM-P Zekrom GX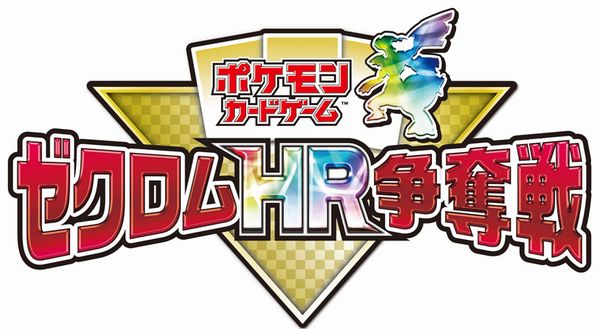 Shield game is started for the limited promo card from July 6 to August 31, 2018 in conjunction with the release of Thunderclap Spark booster pack. The limited promo card is 240/SM-P Zecrom HR.
Entrants compete using 15 Thunderclap Spark packs and a quantity of basic Energy cards.
Entrants prize : 244/SM-P Samson Oak
Winner prize : Zekrom GX (hyper rare) limited 100 people
This card exists only 100 cards in the world and is one of an extremely valuable cards.
今日から全国のポケモンカードジムで開催されている2大シールド戦、「ゼクロムHR争奪戦」・「ゼクロムSR争奪戦」。シールド戦のルール、デッキの軸になりそうな強力カード、大会の概要についておさらいしよう! https://t.co/9KLJKfR55g #ポケカ pic.twitter.com/W0G9uYt81N

— ポケモン公式ツイッター (@Pokemon_cojp) 2018年7月6日
Winners
今日やっとゼクロムHR争奪できました! pic.twitter.com/G0PbUV7of1

— ろむざーど (@ROMZARD) August 18, 2018
やりましたーーー!
ゼクロムHRゲット!!!!!
抽選通っただけでも嬉しいのに、カードプールも、試合での引きも最強すぎた😊
シママとゼラオラさん頑張りました!!!
スリーブくれたサンダーさんありがとう😼 pic.twitter.com/ykAFm2tb0e

— わた (@wata_misaki) August 18, 2018
Related items
239/SM-P Zekrom GX | Pokemon TCG Promo
238/SM-P Zekrom GX | Pokemon TCG Promo
July 2018, Available Pokemon TCG promos